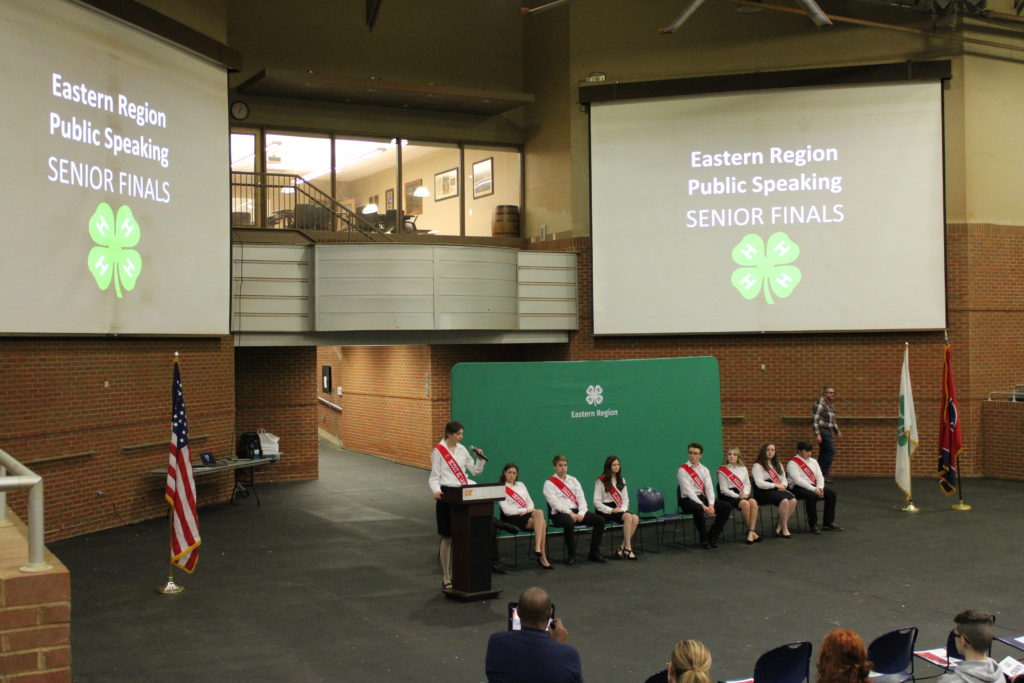 The public speaking contests for 4th thru 8th grades are held by county and multi-county levels only.
The Great North West
February 28, 2022
Fentress County
The Upper Eight
March 1, 2022
Hawkins County
​The South Eastern Corner
March 24, 2022
Hamilton County
​The Big Nine
February 22, 2022
Sevier County
2022 Region Sr. Public Speaking Contest will be February 12, 2021 in Knoxville. The region public speaking contests is open to 9th thru 12th grade county winners. Each grade level has two 1st place winners which will compete on the state level during Tennessee 4-H Congress, March 20-23, 2022.
Score Cards​
4th-8th Grade:
Senior: