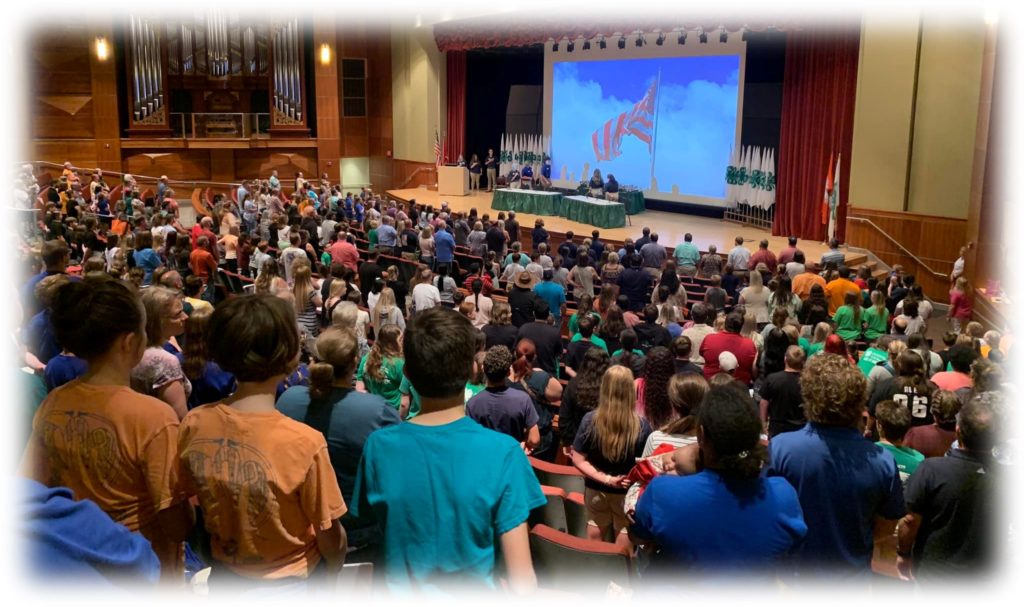 The purpose of the Clover Bowl is to acquaint 4-H members with themselves and their surroundings through participating in an enjoyable and educational program. In addition to this main purpose, it is hoped that this program will help participants develop leadership, teamwork and communication skills. Information for questions will be in the areas of 4-H, Tennessee (History, Geography, and Government), Agriculture, Life Skills, Government and Science.
The Clover Bowl began in 1994 in Wilson County. 4-H Agent Mitch Beaty saw the need for young people to become more knowledgeable in the areas of 4-H, Tennessee, Agriculture and Family and Consumer Sciences. This contest is now available to 64 counties. It is estimated over 10,000 4-H'ers participate in this contest on the county level.
2023 Clover Bowl Handbook is available!

The following handbook will be used for the Eastern and Central Region Clover Bowls. You may view/print the questions by individual grade levels. Note: You will need adobe acrobat reader to view the questions.
Instructions for printing the 2023 Clover Bowl Handbook.
In order to print a complete Clover Bowl Handbook for your grade:
Print the rules and regulations section (which includes cover page). There are some significant updates in the 2023 Rules and Regulations Section.
Print the appropriate grade section for your contest. (4-H'ers will only be responsible for the grade they are currently in.)
Optional for Agents and Educators: Print the Codes and Standards for your appropriate grade section.
Bonus questions on the local and county level will be derived from material in existing Clover Bowl questions. They may be combined or reworded to form a new question. In other words, a 4-H member who is prepared to answer regular clover bowl questions, should be able to answer bonus questions as well. Bonus questions used will only be available to 4-H agents and other UT staff conducting contests.
PLEASE take note of the Clover Bowl Question Edits Page. We are not reprinting the entire Clover Bowl Manual from 2022, however as we find questions that we need to change or delete we will be adding them in this section. You can manually make those edits.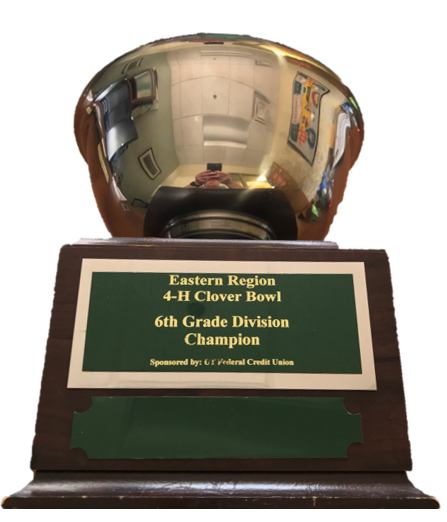 Clover Bow​l Score Sheet: Sample ​ Clover Bowl Official Score Sheet ​
Past Clover Bowl Results
2021 Virtual Clover Bowl Results
2020 Virtual Clover Bowl Results
2019 EASTERN REGION CLOVER BOWL RESULTS ​
PHOTOS of Champions and Reserve Champions​
CLOVER BOWL PHOTO COLLAGE​